Send us feedback
Meet the team 2022-2023
The On My Mind has a new home, we're currently part of the university's Study and Work Well-being Services. Our head of project is Anu Mäkelä and Heidi Vuoristo will continue to work as a project planner. Together with a great team, we are ready to continue to develop the support student programme as well as improve everyone's sense of community. In co-operation with the University of Turku Graduate School, peer support targeted for the early career researchers is piloted in 2022 – 2023.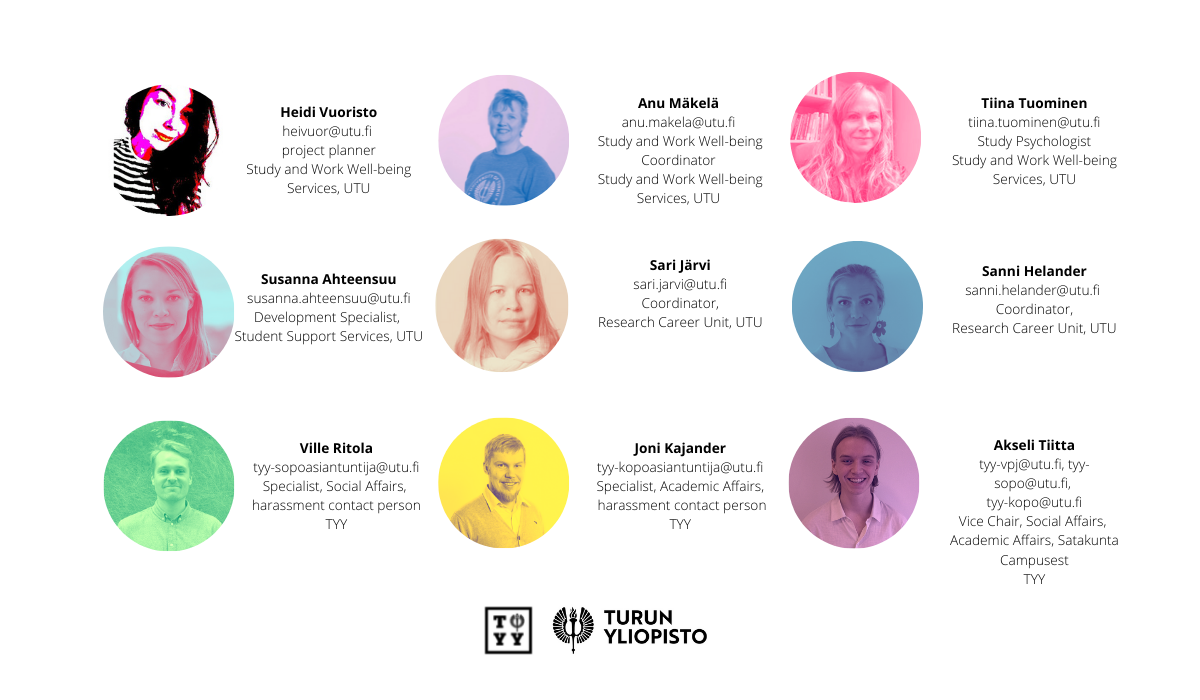 This is how everything started
The On My Mind project was implemented through a unique, close collaboration between the University of Turku and Student Union of University of Turku (TYY). During our first year 2021, our head of project was Tiia Enges and project's main planners were Kaisa-Riitta Aho (TYY) and Heidi Vuoristo (TY).
Allow yourself to speak about well-being!