Smart Health Care Management
Purpose
The purpose of this project is to develop tools supporting decision-making in nursing management by using modern ICT.
Projects
KNOWLEDGE-BASED MANAGEMENT IN ACUTE CARE SETTINGS
Laura-Maria Peltonen, RN, MHSc, PhD
The purpose is to determine the content, the source and the presentation format of important information, as well as quality indicators that are valid in health service provision. Simultaneously, the project explores the needs and possibilities of new technology solutions in strategic and operative management in a new type of health service delivery and in decision-making related to patients and nursing staff. As a result different users are offered relevant information depending on their position. Individuality is acknowledged by combining the patient's personal health situation with general practices.
For further information please contact laura-maria.peltonen(at)utu.fi
KNOWLEDGE-BASED MANAGEMENT IN PERIOPERATIVE NURSING
Kristiina Junttila, RN, MHSc, PhD
The aim of this research project is to enhance knowledge-based management in perioperative nursing and thereby develop the efficiency of perioperative nursing from the clinical, administrative and patient perspective. The decision-making in perioperative nursing and its management requires relevant and reliable information that meets the users' needs in ensuring surgical patients' safe and evidence-based care.
For further information please contact kristiina.junttila@hus.fi.
Principal investigators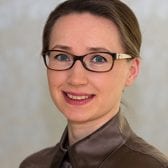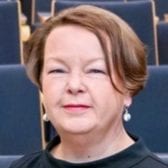 Kristiina Junttila
esh, TtT, dosentti
kristiina.junttila@hus.fi
Research personnel
Project leaders
PhD students
Eriikka Siirala, PhD candidate
Maria Pulkkinen, PhD candidate
Satu Poikajärvi, PhD candidate
Master students
Hanna von Gerich
Lilli Ristevirta
Sirpa Leppänen