Basic education
The basic task of Turun normaalikoulu is to bring up and educate pupils and students together with the guardians.
who have high self-esteem
who reconize their strengths
who manage independently in life
who are able to co-operate with others
who follow ethical and environment-friendly principles
Learning and being taught in a culturally versatile environment make students equal members of the Finnish society with good abilities to take actively part in buiding up the future.
More information (applications etc.) available on the Finnish pages.
School's functional principles
The funtioning of Turun normaalikoulu is based on values which are present in everything we do. In Norssi everyone is different but equal. Cultural diversity is visible in all of us working together.   
These are the values we cherish:
equal participation and democracy
ethical growth
growth to become a responsible person
awareness of environmental issues
development of intercultural competence
wellbeing resulting from communication and interaction
School policy on daily matters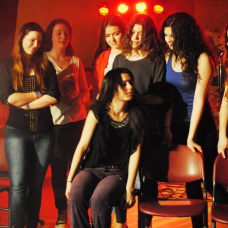 The everyday procedures of Turun normaalikoulu are based on cultural interaction, pedagogical use of IT-technology, awareness of the importance of language skills as well as openness, participation and co-operation.
Cultural interaction is realized in a natural way by us working together with a multi-cultural approach.
The use of computers and IT-technology is part of our daily work: digital and electronic tools and equipment are used to enhance learning in lessons.
All learning takes place with the help of language. All teachers are also language teachers in their special field. Concepts are clarified via many channels and means and tasks are tailored to suit each student in order to enable the students to do well in their studies.
Turun normaalikoulu aims at open interaction and co-operation both with the interst groups in the school and other stakeholders in its environment.
Teachers
Student support
Study welfare team
Key persons

Principals, Careers counsellors, Curator
Study psychologist, Special teachers
School nurses
Students' welfare work is the responsibility of everyone working in the school and it is carried out in co-operation with homes. The key persons in the welfare team are listed above. The student whose issue the team is considering can attend the meetings and the same applies to guardians, form and subject teachers.
The main goal of the team is to take care of the students' physical, mental and social welfare. The team also promotes the safety and welfare of the whole school community.
Careers guidance
The study consellor advises students in matters such as
general studies, career choices, further education and work life. The guidance is given in lessons as well as at personal and group meetings. The work is carried out in co-operation with other teachers and the student welfare team. The guidance also includes visits to work places.
School curator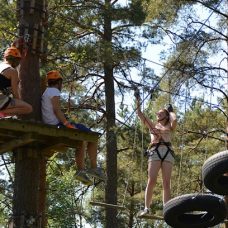 Our school curator, Ms Jatta Auremaa, works for all levels of students in the school. Her office is on the 1st floor in A-wing.
The school curator is a school social worker who aims at solving the students' problems in studying. She also works in co-operation with guardians, teachers, the school welfare team and external experts. If needed she also guides families how  to contact specialists outside school. Both guardians and students are welcome to discuss even personal matters with the curator.  All discussions with the curator are confidential.
The curator helps and supports the students in matters such as:

problematic situations in studies (absences, lack of study motivation and disability to concentrate on work in class)
challenges in social relationships (conflicts at home or elsewhere)
clearing bullying cases
matters related to life control
guidance and advice on study benefits
School psychologist
Our school psychologist Petri Tiitta's office is on the 1st floor in A-Wing. Make an appointment for consultation.
The school psychologist aims at helping you in matters related to mental welfare, study motivation and coping with stress in particular.
The responsibilities of the school psychologist:
psychological investigations and evaluations related to the students' study habits and welfare
offering consultation for teachers and other staff
guiding and advising guardians
guiding and advising students
analysis of the activities and harmony of student groups and classes
co-operation with the principals and other staff; plans for crisis situations, for instance
Special teachers
Special teacher's job is to support the students in their studies and when they have learning difficulties at
times when the students' ability to work is decreased abrubtly, temporarily or extensively. The situation may be caused by a physical or mental illness or particularly difficult curcumstances in life.
On the other hand, the development of a student's study skills, time management, feeling of responsibility, mastery of life skills or motivation may require special support and guidance.
Health care
Health care



Vilma Alcenius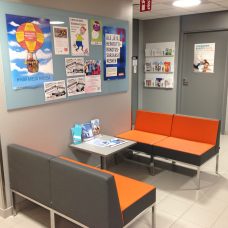 School nurse
Grades 7-9 a, b and j
tel. 040 149 8500
vilma.alcenius[at]utu.fi
Susan Suomi
School nurse
Grades 1-6 and junior high grades 7-9 c, d and e .
tel. 040 192 4351
susan.suomi[at]utu.fi
The school nurse's room is located on the 1st floor next to Lounge A in the elementary school section.
at 8 – 9 reception  without pre-booking
at 9 –  reception with advance booking using the phone or Wilma

School health care is regulated by the Finnish law and it is in most cases free of charge. The guardians can also contact the school nurses if needed. The aim of school healthcare is
to enhance the students' health, and to support their growth, development and mental welfare in co-operation with guardians, teachers and school welfare team

to recognize the need for special support and to guide the student to make use of our welfare team and the supportive measures as soon as possible
to observe and promote the health, welfare and safety of the whole school community and environment.
Health inspections of the senior high students

School health care is mostly taken care of by the school nurses and school doctor. Health inspections of the pupils/students are vital in the work of the school nurses who annually meet every student with the school doctor in intensive inspections. They are carried out in grades 1, 5 and 8.
Accidents and sudden illnesses that require medical doctor's treatment are taken care of in the local health centre or on-duty hospital (TYKS, T-hospital, Savitehtaankatu 1, Turku; telephone advice 02-313800). First aid is given by the school nurses. The treatment in cases of school accident is free for the students. See for more information in Wilma.
Dental treatments

Dental treatment of the students is carried out in the student's own dental clinic in his/her postal area. The students must book the time themselves and the treatment is free for anyone under 18. Turku central dental clinic tel. 02-2660 644. Those who are not permanent residents of Turku are obliged to book a time in their own community.