Mental Health Week's program
On my mind project aims to promote togetherness and openness when it comes to discussing about mental well-being. On my mind project is part of Mental Health Week together with our amazing support students! We have chosen "Student well-being and work ralated questions" as our theme for the week. From the schedule down below, you'll find all sorts of events happening on campus (Turku).
Enjoy and get

inspired

 

by

 

mental

 

health

!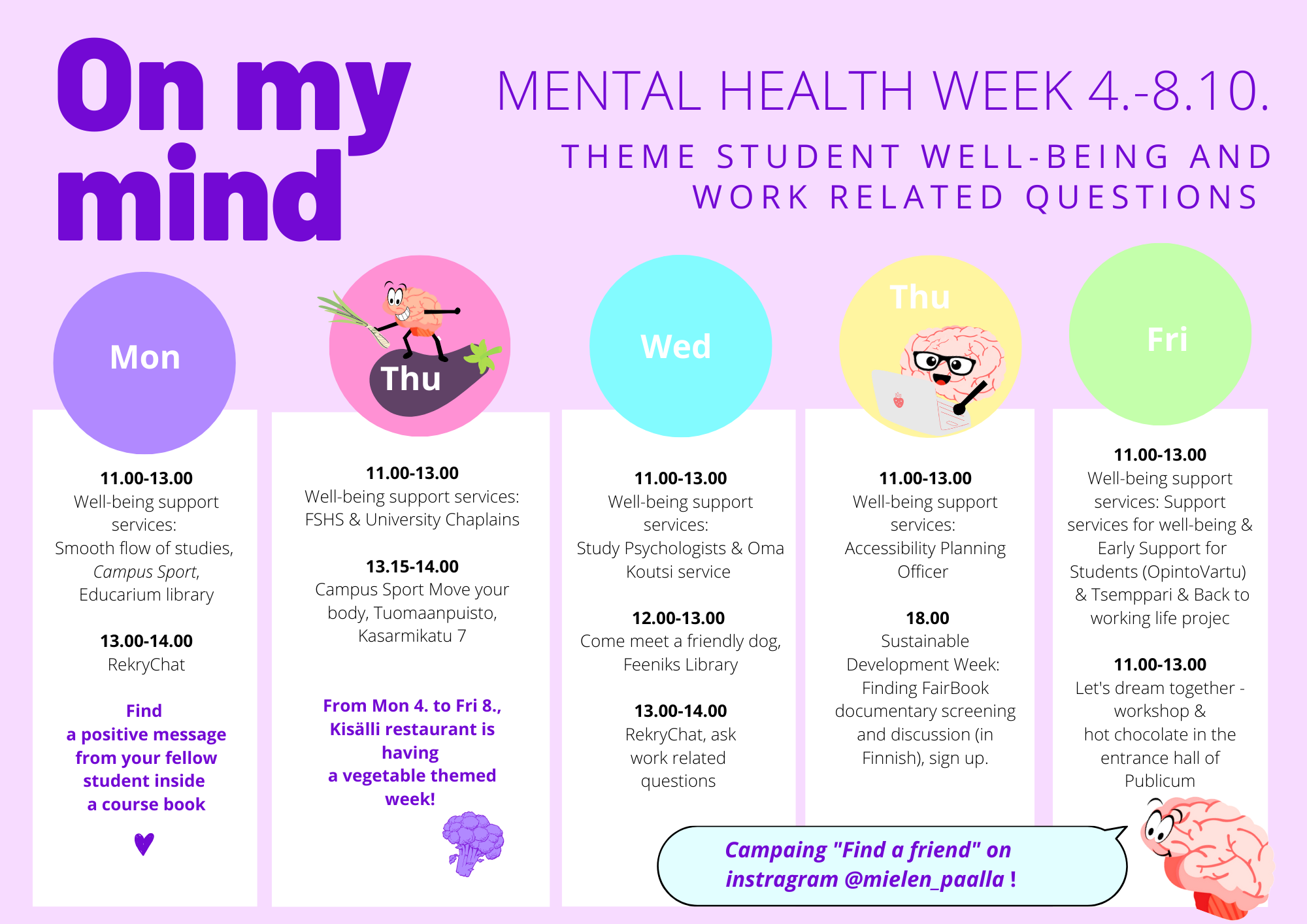 Day by day schedule for Mental Health Week:
Monday:
Tuesday
Wednesday
Thursday
Friday
Find
a positive message
inside course books
written by your fellow students!
On On my mind project's intagram account (@mielen_paalla) starting from Mon 4. Oct. you can participate in a "Find a frien" -campaign! Just leave a comment under our photo introducing yourself (we'll post this photo before noon!) and come on Friday in to our dream-workshop with your new friend!