Digitalized Universal Positive Parent Training Intervention (Ole läsnä)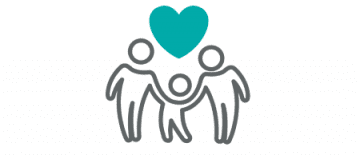 Current status: Ongoing RCT
Outcomes include: Parental self-efficacy, parenting skills, child's behavior and feasibility of the program.
Good parent-child relationship is a proven protective factor for several problems in childhood and later. Parenting programs have found to be effective for building this relationship.
The objective of this study is to evaluate the effectiveness of a self-directed, digitally delivered universal parenting program among families with 3-year-old children. The effectiveness of the program will be assessed using a randomized, controlled, single-blinded clinical trial with a pragmatic, two-arm group with waiting list design.
Population: All parents with a 3-year old child attending the annual check-up at the child health clinics.