Innovative Business Creation
9 days | 15 ECTS | Starting in June
THE GOALS OF THE MODULE
After this module, the participants are better equipped to lead and contribute to business renewal. The participants will explore new insights into a global business and construct ways to execute corporate foresight in organizations. The participants have an excellent opportunity to gain an understanding of potential future developments and create strategic actions in their organizations.
In the module, the topics are geared around the core of creating new businesses and seeding innovative business ideas. The participants work on Strategic foresight, Design Thinking, Managing Innovations, and Creativity.
Organisational Creativity and Business Renewal
Advances in Managing Innovation: Towards Design-Driven and Open Innovation
Strategic Foresight in the World of Uncertainties
Exe talks: Eat Failure for Breakfast
Strategy, Foresight and Growth
Study Journey or International Study week
International Study Weeks deepen the participant's understanding of the complexity of the global business environment.
MODULE BASED ASSIGNMENTS
EAT FAILURE FOR BREAKFAST
Entrepreneurial assignment creating a structure, a process and a mindset enabling their organisation to recognise and exploit the strategic opportunities of new business creation.
STRATEGY AND FUTURES
Strategy & futures work is a study of a relevant futures-related issue
Excellent opportunity to gain understanding of potential future developments and suggest strategic actions in your organization
Read more about other modules
Uudistava liiketoimintaosaaminen / Exploring Business Excellence
Visionäärinen johtaminen / Visionary Leadership
Questions about the module?
Hannele Järvenpää
Kehitysjohtaja
+358 50 583 9516​ ​​
hannele.jarvenpaa@utu.fi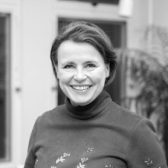 Barbara Malmström
Koulutuspäällikkö
+358 50 466 1888
barbara.malmstrom@utu.fi