News
Next EPE programme meetings:
Tuesday 24.11.2020 14:00
Tuesday 15.12.2020 14:00
Welcome!
Research assistant Saija Inkeroinen (saanin(a)utu.fi)
---
---
9.11.2020
Article about the EKhp and RKhp instruments is published
Long-awaited article by Leino-Kilpi et al. about the Expected Knowledge (EKhp) and Received Knowledge of Hospital Patients (RKhp) instruments has been published as an open access article. Ekhp and RKhp have been developed in relation to EPE, to measure empowering knowledge of patients. These instruments have been in wide use, and now their psychometrics have been evaluated with international data. Article can be accessed here.
---
14.10.2020
New article is published!


Results show that patients undergoing elective knee or hip replacement surgery for osteoarthritis improve their emotional status during hospitalization, with fewer negative emotions at discharge. You can find the article here: https://doi.org/10.1097/NOR.0000000000000696. This study was part of international Empowering Surgical Orthopaedic Patients through Education project in EPE.
---
20.5.2020, edited on 8.7.2020
Welcome to EPE course 2020!
What?
Annual, award-winning EMPOWERING PATIENT EDUCATION (EPE) COURSE 2020 is now accepting participants. EPE course (25 ECTS) is targeted for master and PhD students in Nursing/Health Sciences and Advanced Practice Nurses. More information: https://sites.utu.fi/nursingscienceresearchprogrammes/epe/empowering-patient-education/.
What's new?
EPE course 2020 goes fully online! We wanted to make it possible for everyone from all over the world to join the entire course. Flexible learning is organized in 5 online modules from 31st August to 11th December 2020.
How?
Registration is now open: http://ty.fi/epe2020 (deadline 15th August). Price for the course is 500 €. Course is free of charge for students in Master or PhD programmes.
Why?
– Enhance your understanding about empowerment and empowering patient education
– Gain skills to apply the concepts and methods of empowering patient education to your clinical work or research
– Lecturers are experienced researchers and experts in the field of empowering patient education
– Meet students, health care professionals and researchers online from different fields of health care and health sciences
– Gain confidence in communicating in English with people all over the world
Department of Nursing Science, University of Turku, Finland warmly welcomes you to the EPE course 2020!
---
11.6.2020
Last EPE meeting of this extraordinary academic year of 2019–2020 was held yesterday. EPE research programme would like to wish everyone a happy summer. See you in autumn semester!
---
8.4.2020
EPE has made it to the headlines. Professor Helena Leino-Kilpi was interviewed and the importance of past and ongoing research in EPE was discussed in article by Hospital District of Southwest Finland. Furthermore, Mediuutiset highlighted research of EPE in their article about research and their funding in Hospital District of Southwest Finland.
---
13.3.2020, edited 23.3.
Next EPE meetings (17.3. and 2.4.) and Patient Education Theme Day (27.4.) are cancelled due to the situation with corona virus (COVID-19). Apologies for the inconvenience. If you need any kind of help, you can always contact research assistant Saija (saanin(a)utu.fi) or your supervisor.
---
24.2.2020
A brand new theme day, Potilasohjauksen teemapäivä: Tieto potilaan voimavarana – Tutkimustietoa potilasohjaukseen (Patient Education Theme Day), will be held in 27.4.2020 in Turku, Finland (in Finnish). Programme presents excellent speakers with specialized knowledge about patient education. Theme day is free! More information available from the website or from research assistant Saija. Registration is now open. Welcome!
---
22.1.2020
All bachelor and master students are encouraged to take part in testing of computer simulation of empowering patient education. More participants are needed. Instructions can be found in Moodle (Ajankohtaiset perusopiskelijoille, Uutiset, 21.1.) or in mail by Saija Inkeroinen (22.1.). Remember to fill the questionnaire after testing the simulation.
---
16.12.2019
This year's Empowering Patient Education (EPE) course (25 ECT credits) ended on 13.12.2019. Last week of the course was an intensive week in Turku, Finland, when we enjoyed seminars, Finnish food, Turku sightseeing and international company. We would like to thank every participant and lecturer who joined the course this year. Next EPE course will start in fall 2020.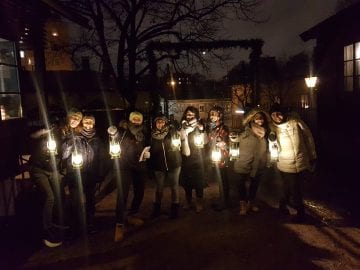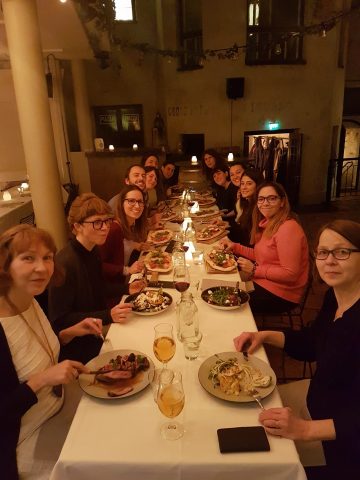 ---
4.12.2019
MSc FangFang Zhao, a member of EPE research programme, defended her doctoral dissertation "The diabetes-related self-care activities of people with type 2 diabetes: Their level and associated factors" on 4.12.2019. Opponent was professor Eija Paavilainen (University of Tampere) and presiding official was professor Helena Leino-Kilpi (University of Turku).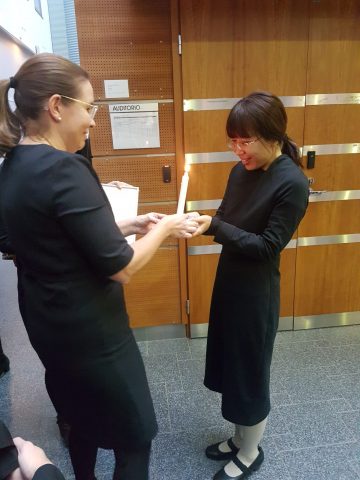 ---
2.9.2019
The annual, award-winning course "Empowering Patient Education" is currently running!
EPE course (25 ECTS credits) is designed for master students and doctoral candidates in nursing and health sciences as well as advanced practice nurses.  It is free for master students and doctoral candidates. You can find more information from EPE course website.
Next course will take place in autumn 2020.
---
14.12.2018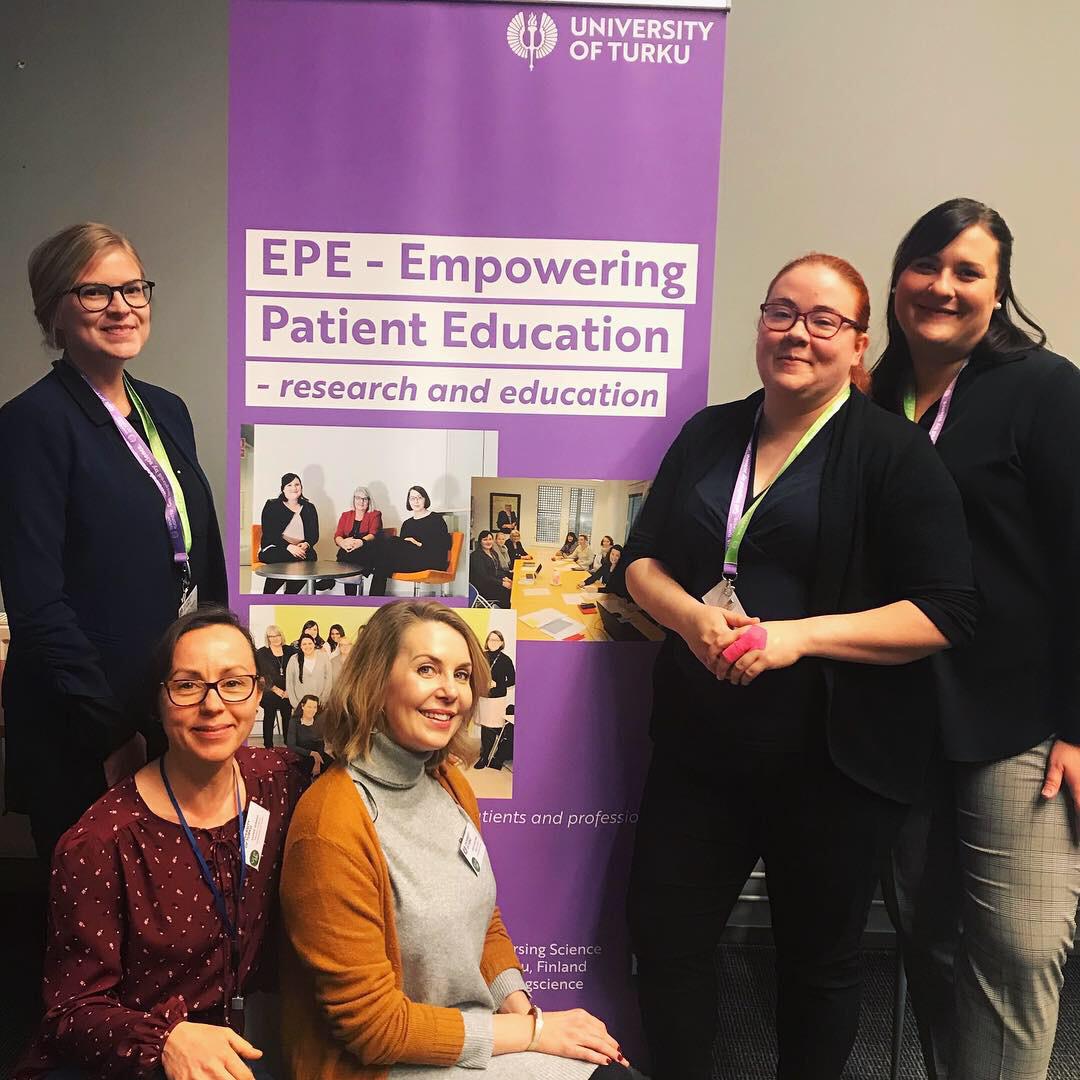 We would like to thank you for attending EPE2018 Symposium "Visualizing the Innovations of Empowering Patient Education." We hope you had fun, and look forward to seeing you in future events. Thank you!
---