News
Important information
Next EPE research group meetings:
Tuesday 21.1. 14:00
Tuesday 25.2. 14:00
Tuesday 17.3. 14:00
Thursday 2.4. 14:00
Tuesday 19.5. 14:00
in Room Professori, Department of Nursing Science,
ICT-building, A-section, 5th floor,
Joukahaisenkatu 3-5,
20520 Turku
Welcome!
Research assistants Saija Inkeroinen (saanin@utu.fi) and  Elina Pajakoski (etpaja@utu.fi)
---
MSc FangFang Zhao, a member of EPE research programme, defended her doctoral dissertation "The diabetes-related self-care activities of people with type 2 diabetes: Their level and associated factors" on 4.12.2019. Opponent was professor Eija Paavilainen (University of Tampere) and presiding official was professor Helena Leino-Kilpi (University of Turku).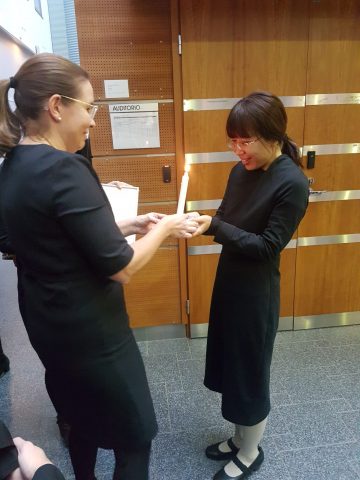 ---
The annual, award-winning course "Empowering Patient Education" is currently running!
EPE course (25 ECTS credits) is designed for master students and doctoral candidates in nursing and health sciences as well as advanced practice nurses.  It is free for master students and doctoral candidates. You can find more information from EPE course website.
Next course will take place in autumn 2020.
---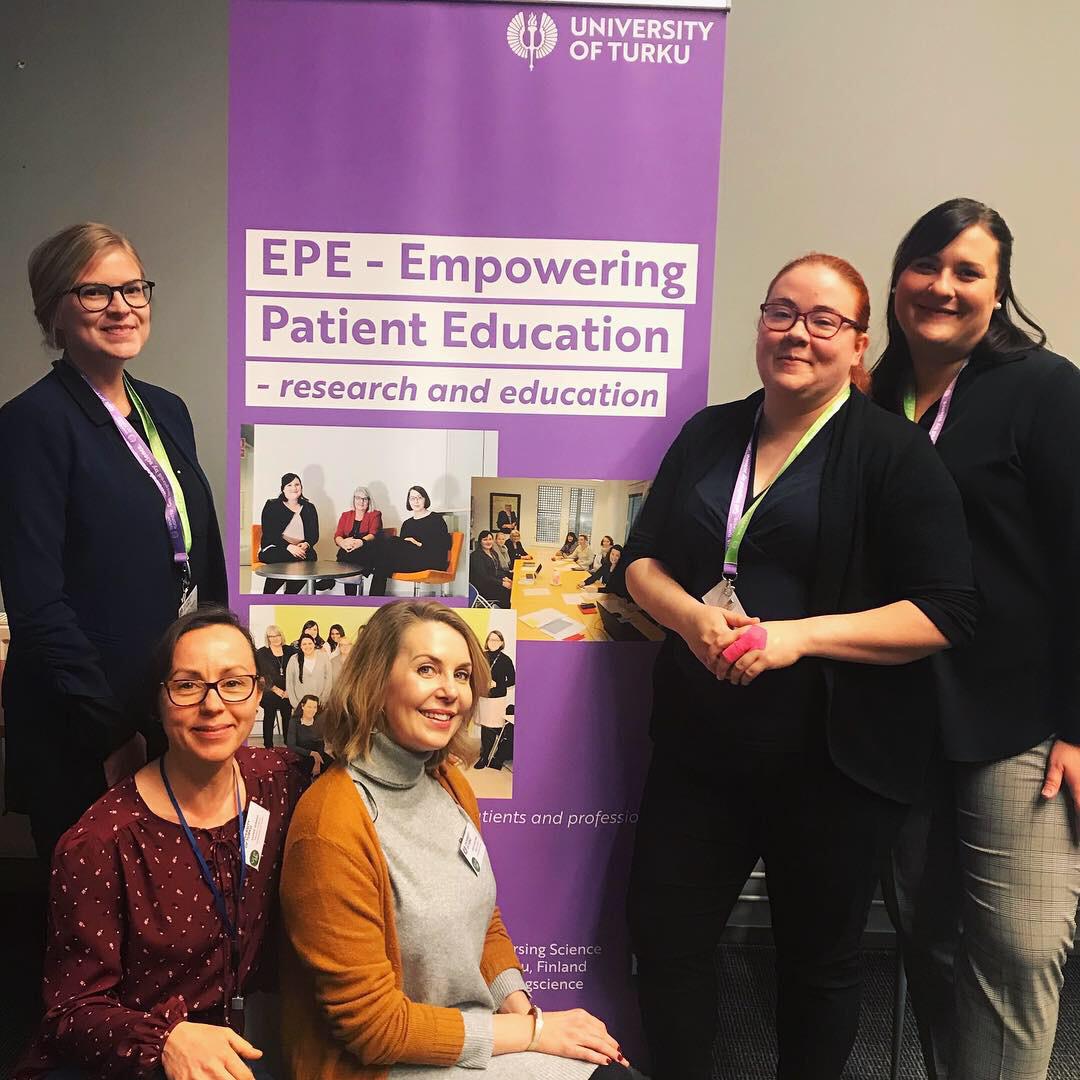 We would like to thank you for attending EPE2018 Symposium "Visualizing the Innovations of Empowering Patient Education." We hope you had fun, and look forward to seeing you in future events. Thank you!
---