News
Important information
Next EPE research group meetings in:
Department of Nursing Science
ICT-building
A-section, 5th floor, Room Professori
Joukahaisenkatu 3-5,
20520 Turku
31.10. time:  13-16  Welcome new students to get to know this research group! 
Meeting in December, date will be decided soon.
Welcome!
Research assistants Saija Inkeroinen saanin@utu.fi and  Elina Pajakoski etpaja@utu.fi
---
The annual, award-winning course "Empowering Patient Education" is currently running!
EPE course (25 ECTS credits) is designed for master students and doctoral candidates in nursing and health sciences as well as advanced practice nurses.  It is free for master students and doctoral candidates. You can find more information from EPE course website.
Next course will take place in autumn 2020.
---
Next symposium is on September 2019 in Turku Finland! Welcome!
---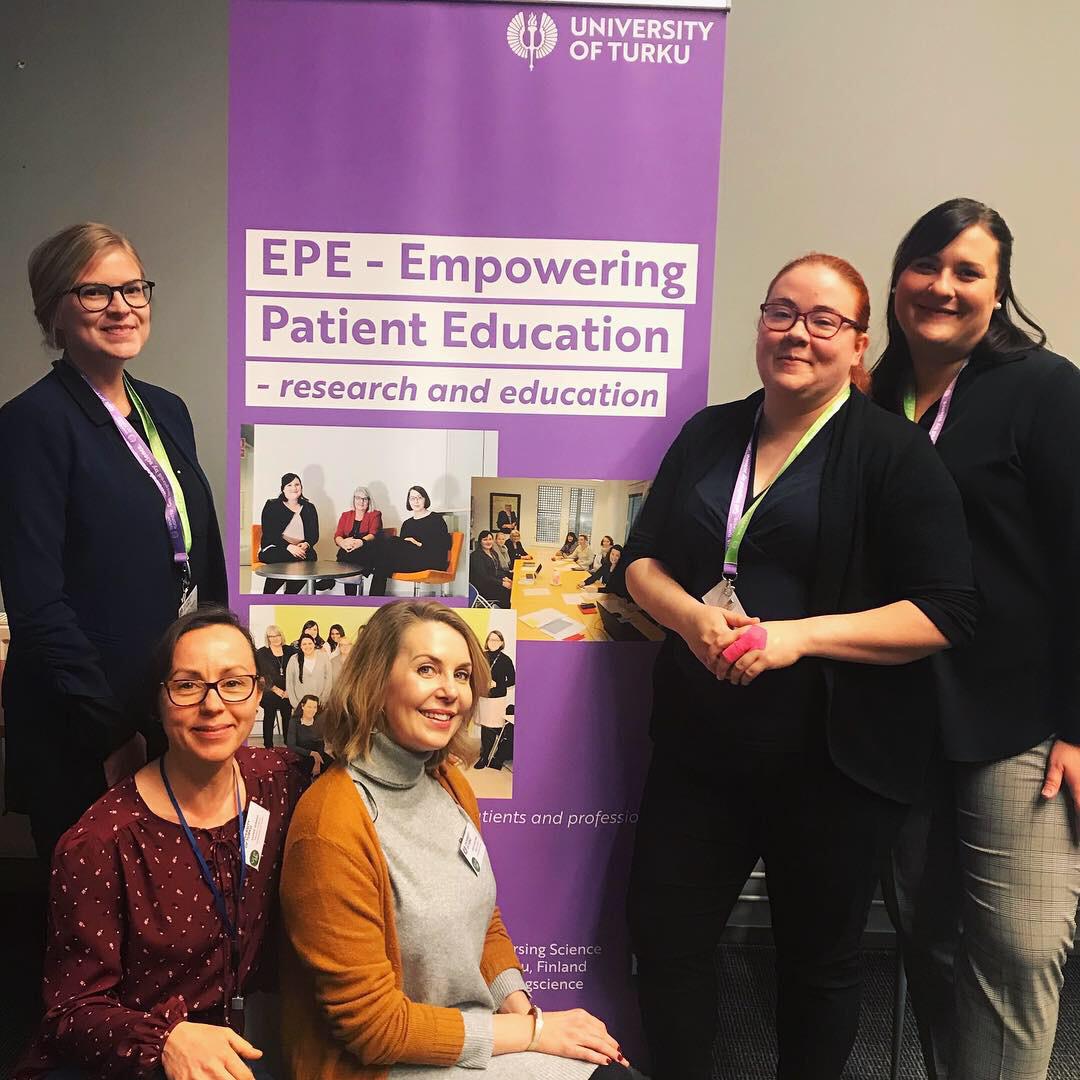 We would like to thank you for attending EPE2018 Symposium "Visualizing the Innovations of Empowering Patient Education." We hope you had fun, and look forward to seeing you in future events. Thank you!
---