Research and education to support the integration of healthcare and social welfare
Sote Academy, hosted by the University of Turku, assembles interdisciplinary scientific expertise and social welfare, healthcare and education authorities working towards more accessible health and social services. We are committed to create a collaborative operational culture where evidence-based information is effectively translated into practical solutions.
Sote Academy brings all eight faculties and their stakeholders together to close cooperation around the multiform questions of integrative service system. We promote and produce interdisciplinary higher education, research and societal interaction.
Education
Sote Academy is coordinating education for university students as well as for Open University. At present, our study offerings contain over 60 ECTS and the courses are provided by all eight faculties. This ensures that our studies provide not only social, health and education sectors' viewpoints, but also e.g. legal, economic and cultural aspects to the developing of client-oriented service system.
We also invest in open and continuous learning possibilities, thus some of our courses and course materials are open to public: MOOCs (Massive Open Online Courses), podcasts and videos.
Research
Sote Academy organizes open interdisciplinary forums and seminars for researchers and experts from working life. These forums focus especially on services for children and families as well as evaluative research supporting the national health and social services reform.
In 2021, we coordinate and participate in three ministry-funded network and research projects: LASTU, LANUPS and TEKOS.
Societal interaction
Sote Academy has reached the status of an influential interdisciplinary academic operator by determinedly building societal interaction. Our experts are widely involved in the health and social services reform and the developing of higher education on both regional and national levels.
Contact information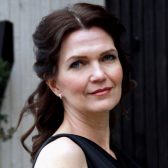 Miia Tuominen
Research Manager, PhD
miia.tuominen@utu.fi
+358 50 303 2529
Management of the operation, development of research activities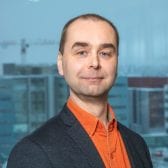 Jussi Lehtonen
Research Manager, PhD
jussi.lehtonen@utu.fi
+358 50 326 3735
Development of education